See our brave croc handlers in action!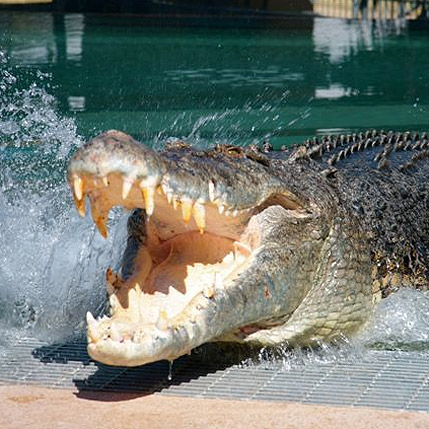 Want to get up close to our energetic juvenile crocodiles
You can, on our Fishing for Crocs platform. Surround yourself with over 100 juvenile (2-4 year old) saltwater crocodiles that are hungry for the juicy snack that is being dangled at the end of your fishing line. See how these crocodiles hunt in the wild by bringing their entire body length out of the water to catch prey such as bats and birds.
Great fun for the entire family & a photo opportunity not to be missed.
Starting with our Bite Force demonstration, witness the force behind the jaws of a crocodile as our purpose built machine makes a meal out of a solid block of ice!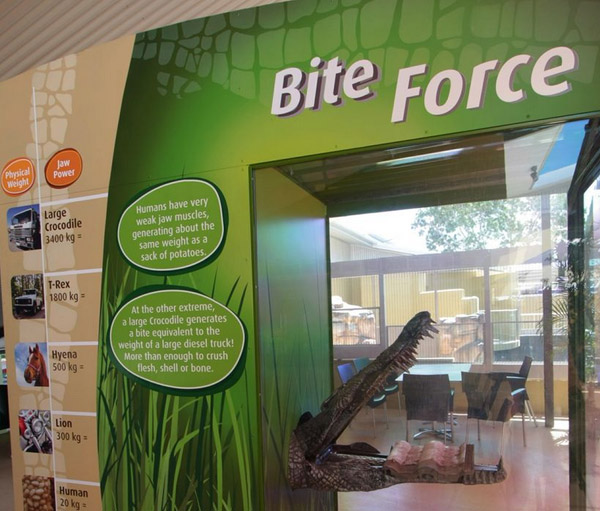 Go on to be introduced to some of the World's largest Saltwater Crocodiles and be educated on their amazing ability to survive, their feeding habits and how they have remained relatively unchanged for over 200 million years.
Big Croc Feed Session times