Crocosaurus Cove is a tourism venture which has operated on Mitchell St in the heart of Darwin's CBD since July 15th 2008.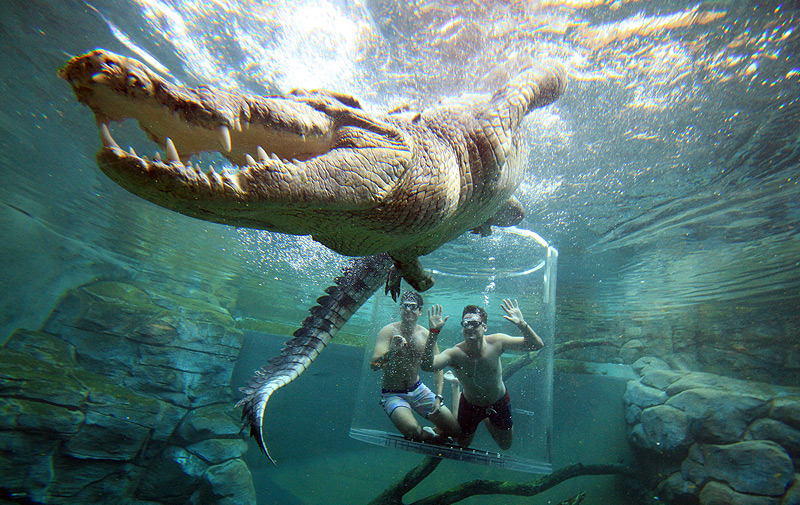 As a boldly conceived idea between 2 of Darwin's most forward thinking businessmen – Doug Gamble & Mick Burns this $32 million venture (Crocosaurus Cove) has breathed new life into what was previously considered 'vacant' 'unused' land and converted it to what is now considered one of Darwin's leading Tourist attractions.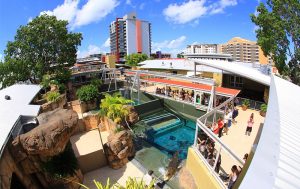 The 3 storey building set on 5,000 mts2 and occupying almost an entire city block has provided the City of Darwin with a unique inner city Wildlife based attraction that allows visitors to witness iconic Top End Crocodiles from 3 months to 80 years old in 8 purposely designed displays that can be viewed from all 3 levels
Crocosaurus Cove is also home to the World's largest display of Australian Reptiles and Australia's first and only crocodile dive experience, the Cage of Death.