A Year with the Reptiles at Crocosaurus Cove
Well, 2019 has arrived! Another year with our reptiles has come and gone, and 2018 truly was a great one for us at Crocosaurus Cove. Join us as we share some of our favourite moments from the year:
1. We turned 10
On July 15th, Crocosaurus Cove celebrated 10 years on Mitchell Street with our reptiles! With a few special guests and a handmade "meat" cake for the crocs (and some cake for the humans, too!) – we truly celebrated in style!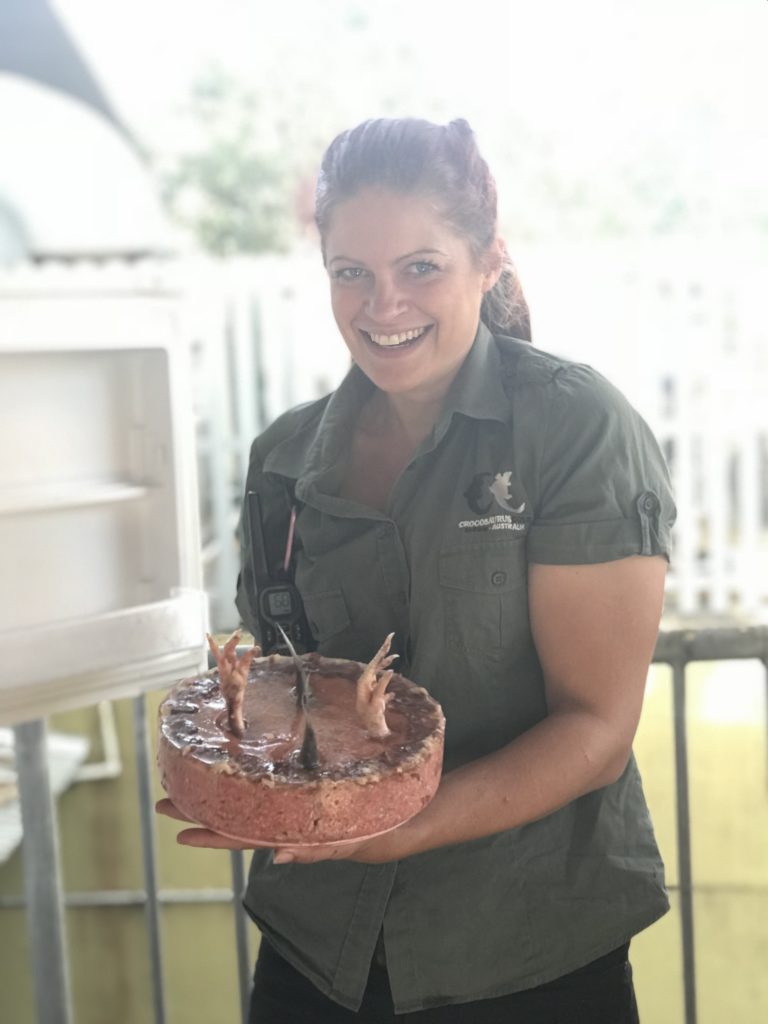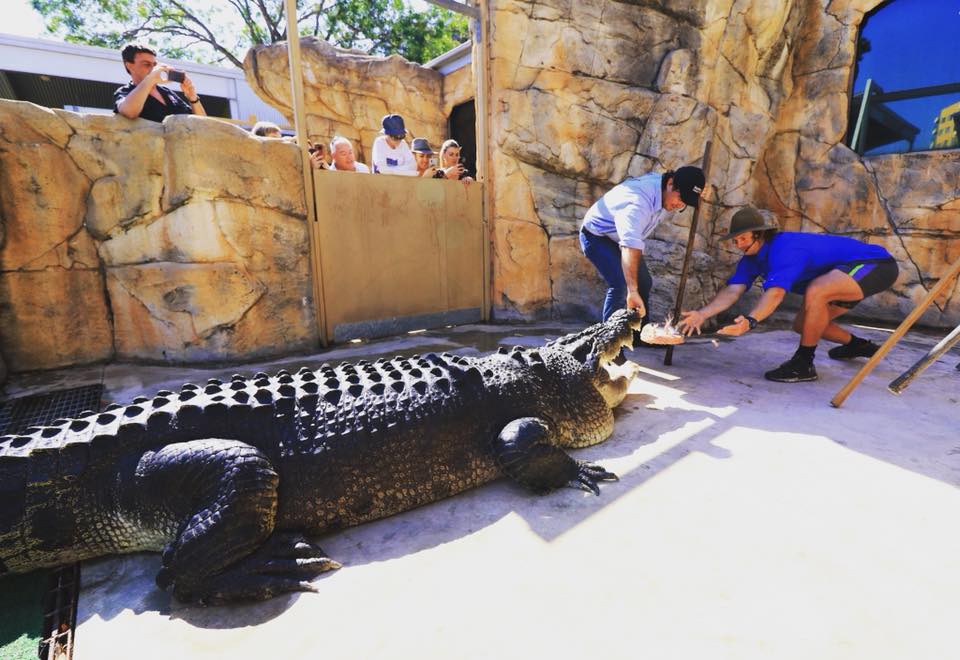 2. We welcomed some cute new additions
This year we welcomed some pretty cute reptiles to the Cove, including baby pig-nosed turtles, pythons, blue tongues, and crocs! Who else's heart is melting?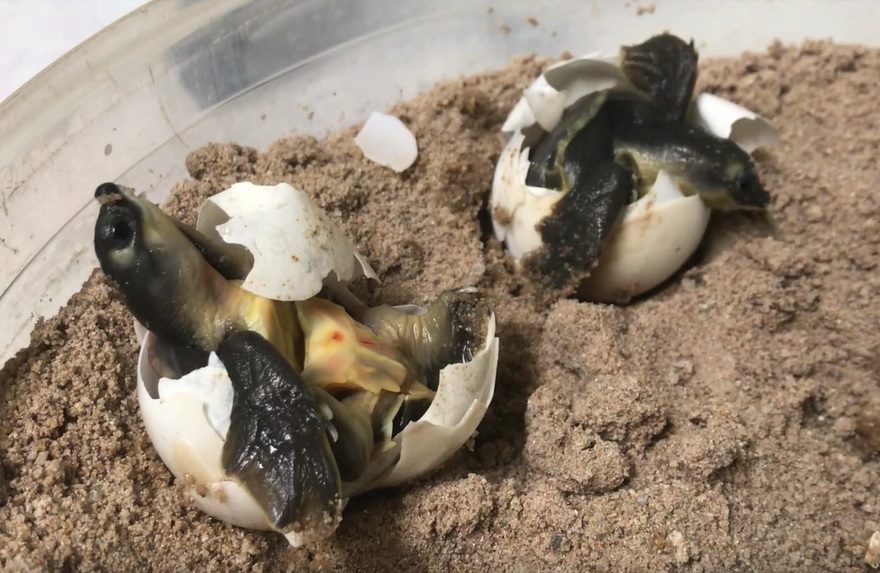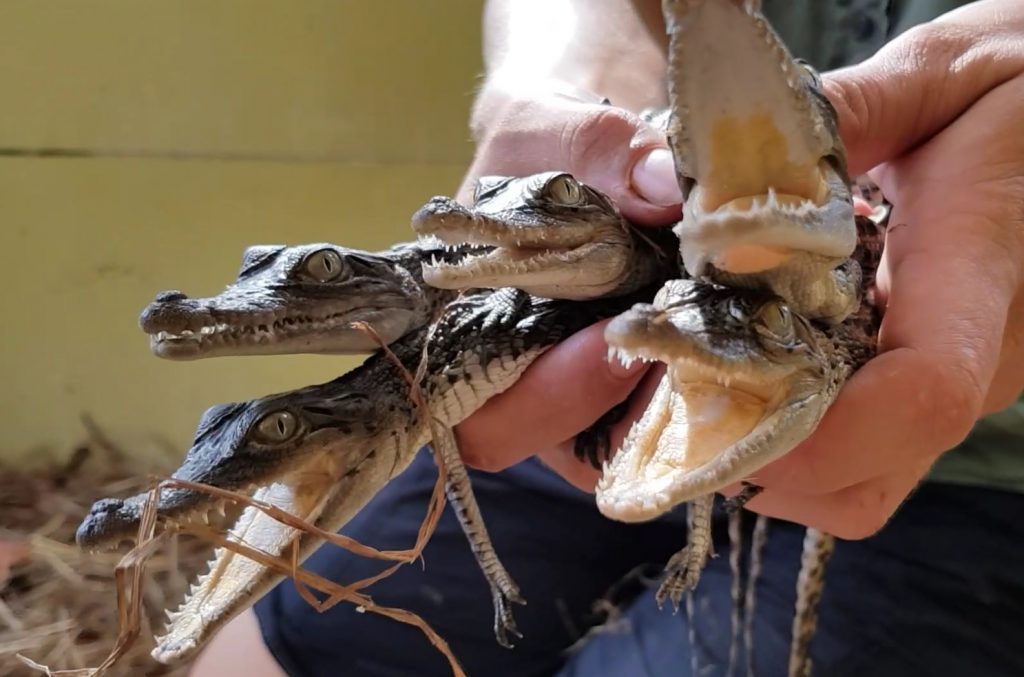 3. Burt made a few predictions

Our resident psychic reptile, Burt the saltwater crocodile, was called upon to predict the result of three World Cup Soccer games, and the AFL and NRL finals this year. Though we would have liked to see his predictions come true a little more often (hello, Socceroos?), we had a great time testing out his powers! Below photo courtesy of NT News.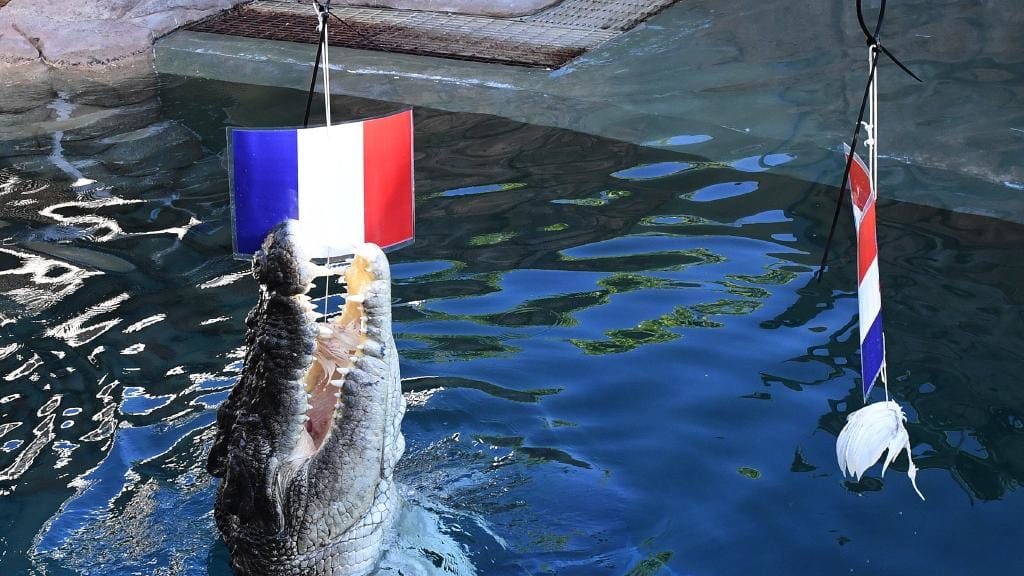 4. We threw some special guests in the Cage of Death
We welcomed a few familiar faces to swim with the crocs in the Cage of Death this year. Thanks to model Ashy Bines, comedian Jimeoin, athletes Kyle Chalmers, Madi Wilson, and Sam Groth, Channel 9's Nicole Rowles, and so many more for stopping by to meet our reptiles!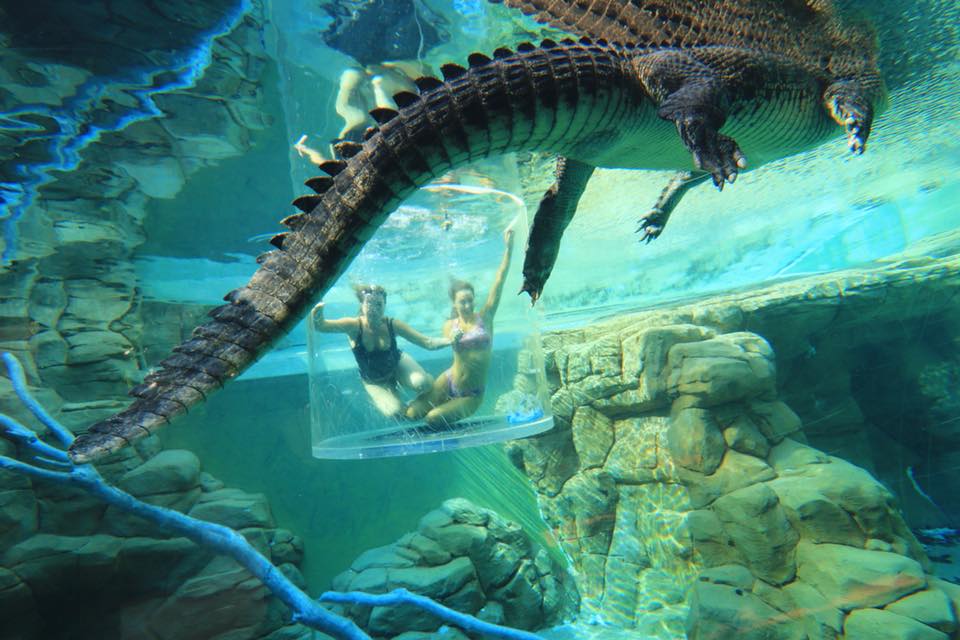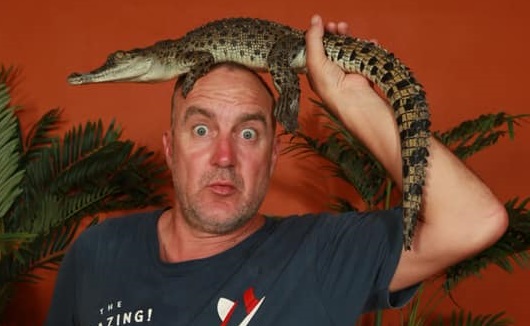 5. We introduced our brand new Tour Guide App
In hopes of better sharing our reptile's unique stories, we developed a free downloadable Tour Guide App available in 5 different languages. Next time you visit Crocosaurus Cove, enjoy 20 interactive stations around the park!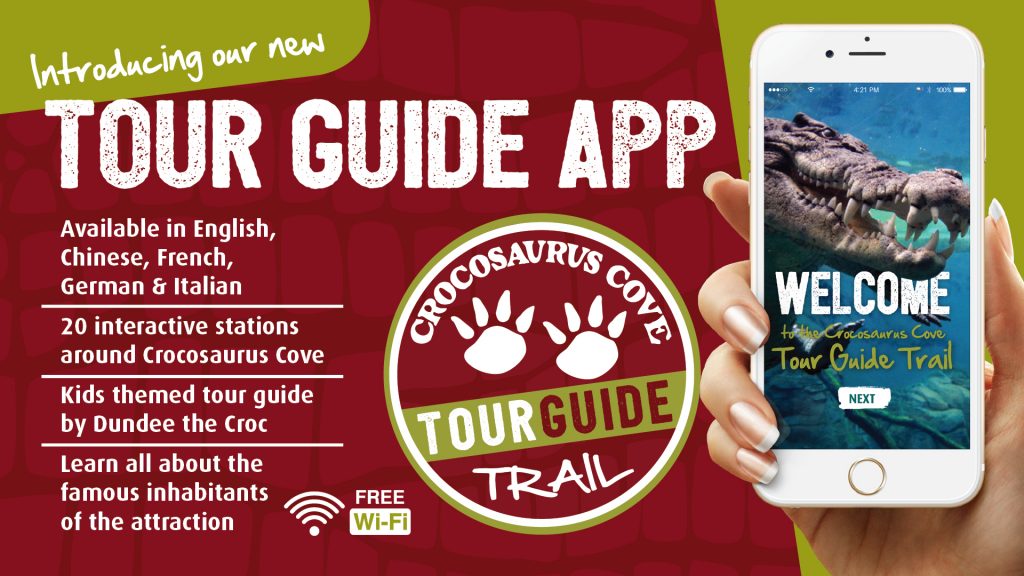 6. We threw a Bluie Birthday Party
Perhaps the only birthday party that could possibly top our own: our baby bluies turned 1! We celebrated with fresh cut watermelon, mealworms and of course… party hats!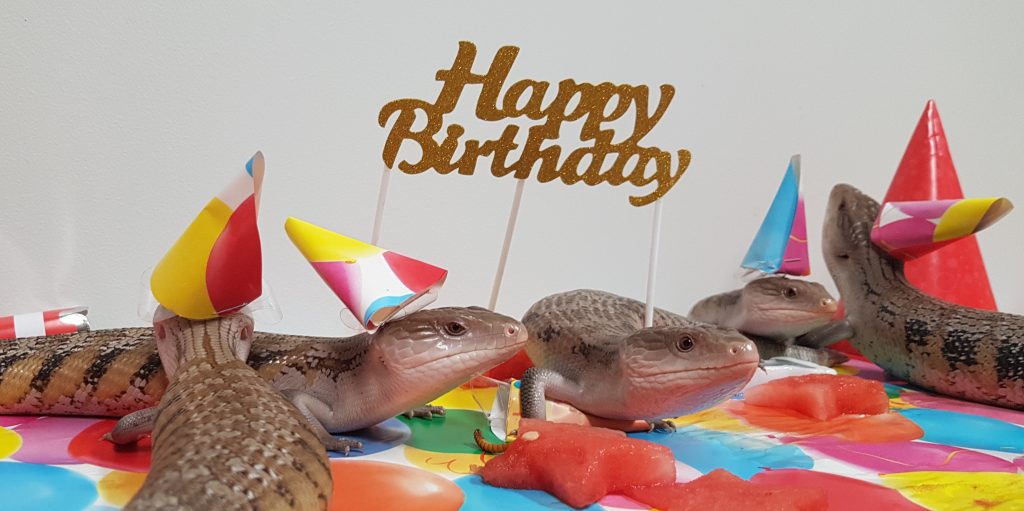 7. We welcomed our very first Junior Reptile Rangers
Our brand new program, Junior Reptile Rangers, launched in January 2018. A program exclusive to the school holidays, we've loved introducing our reptile family to kids on this special behind-the-scenes tour!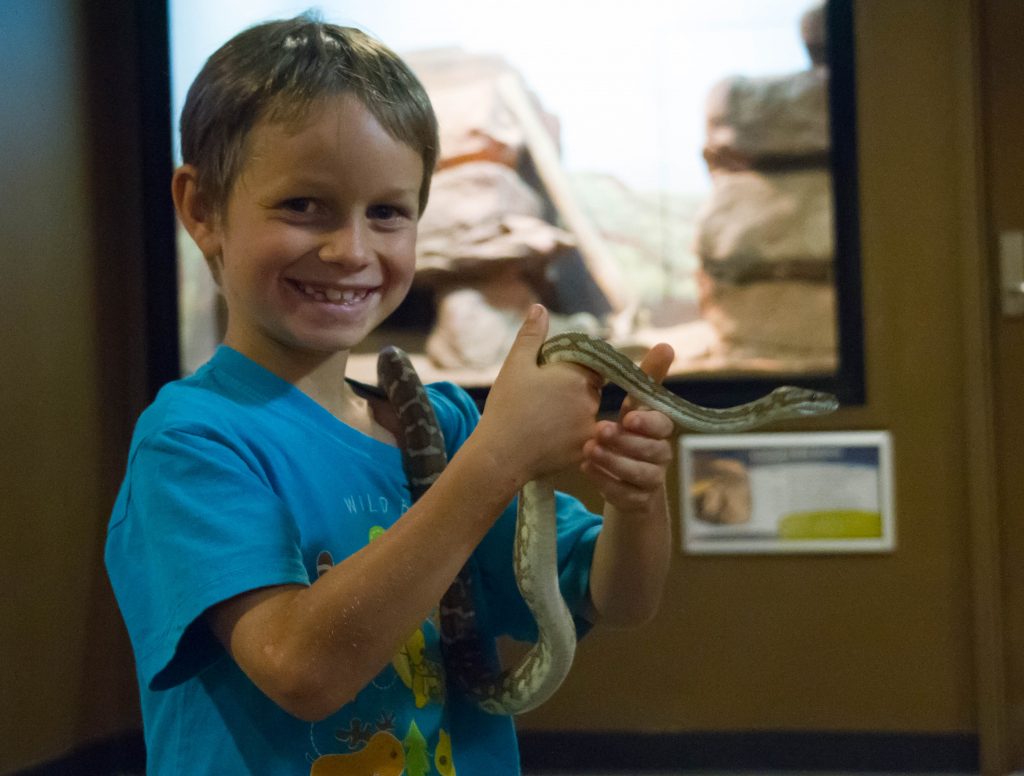 8. A new big croc joined the family

With the retirement of our beloved Chopper, our 5.5m Cage of Death legend, we gained a new big croc to introduce to the world. Baru, who arrived in May, is now a regular star during our Big Croc Feed Shows! And we're happy to report that Chopper is loving the retired life at the Darwin Crocodile Farm. Below photo courtesy of @courtneys_art_wonderland (via Instagram).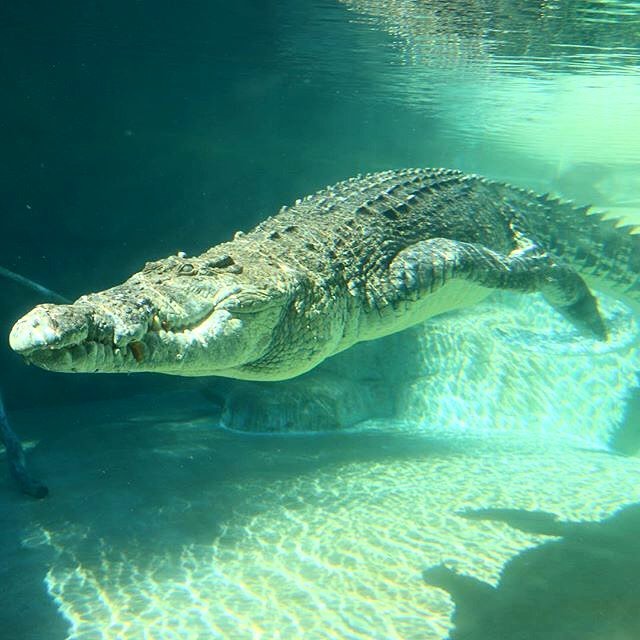 As we said – it was a great year! Thank you to all who visited us in 2018, and Happy New Year from the staff and reptiles at Crocosaurus Cove. See you soon!