Explore the Nocturnal Reptile House at Crocosaurus Cove
Crocosaurus Cove's After Dark event kicks off tomorrow! To celebrate, we thought we'd take a walk through the nocturnal section of our Reptile House and highlight some of our resident reptiles who spend the night awake!
Curly the Oenpelli Python
Curly is a bit of an icon around here, with the honour of being the Northern Territory's longest snake! The Oenpelli python is considered to be vulnerable and is only found in the restricted sandstone region of Western Arnhem Land. At risk of extinction, the first Oenpelli python was brought in to captivity to start breeding in 2015 by Local Herpetologist, Dr Gavin Bedford. Now with a successful captive breeding program in place, the Oenpelli Python will continue to shine!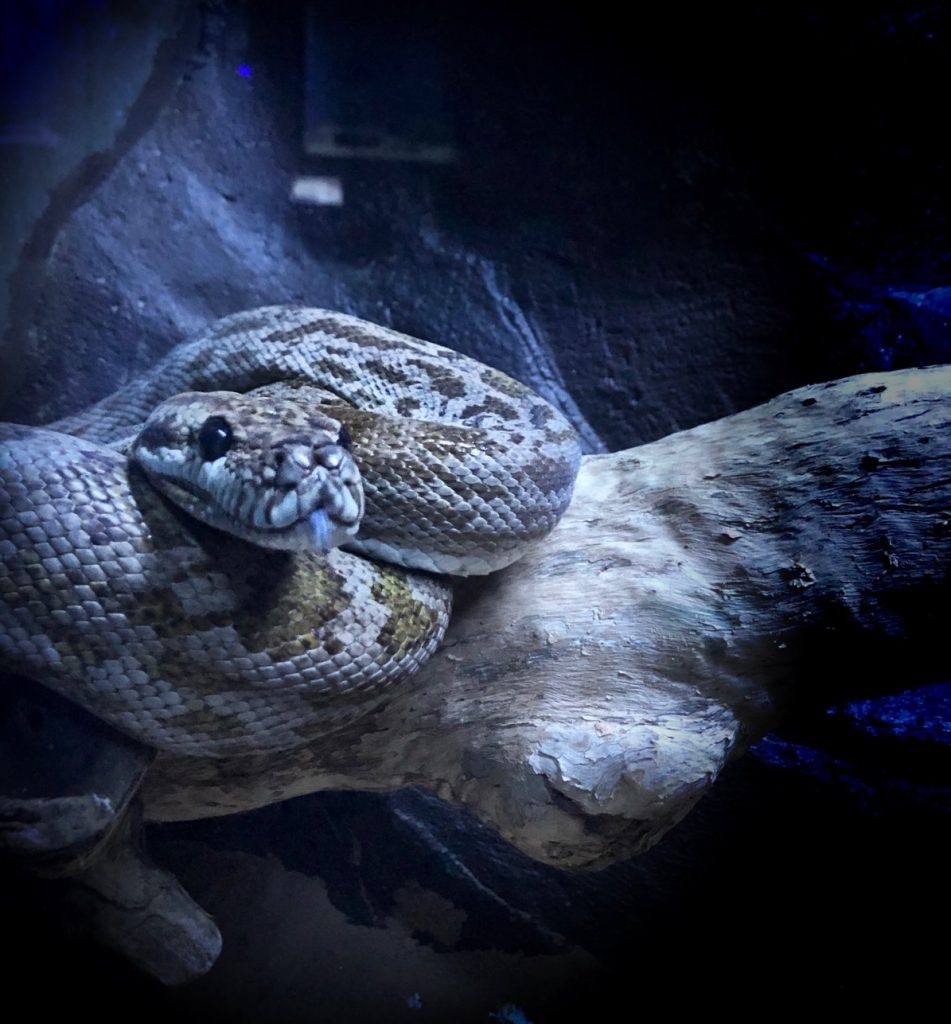 The Magnificent Green Tree Frog
While green tree frogs are very common across the Northern Territory, we have a soft spot for Kermit, who is a great poser. Green Tree Frogs love wet weather and have been known to make themselves at home in household toilets, since they're so cool and moist!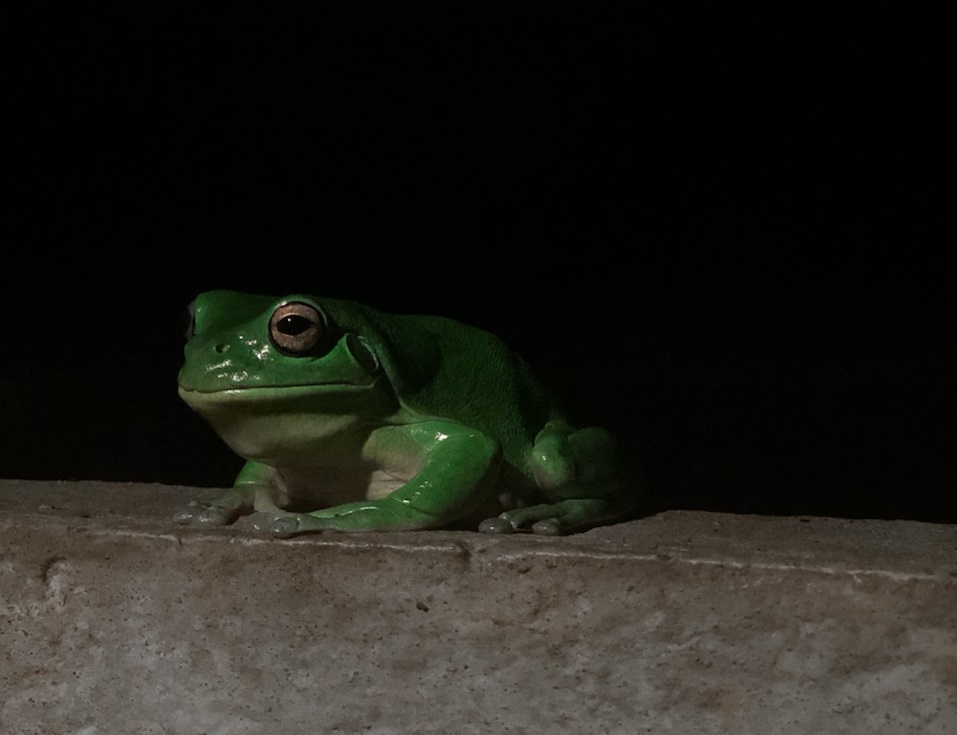 Cyril the Beautiful Water Python
Water Pythons are generally known to the traditional owners of Arnhemland as the original 'Rainbow Serpent' due to the spectacular iridescence of it's skin in the sunlight.  Water pythons also have a yellow belly, which is exactly how Cyril got his name!  Cyril is named after Local Tiwi Islander Football Star, Cyril Rioli, who has for many years played in the AFL for the Hawthorn Football Club.  The club team colours are yellow and dark brown, much like our water python!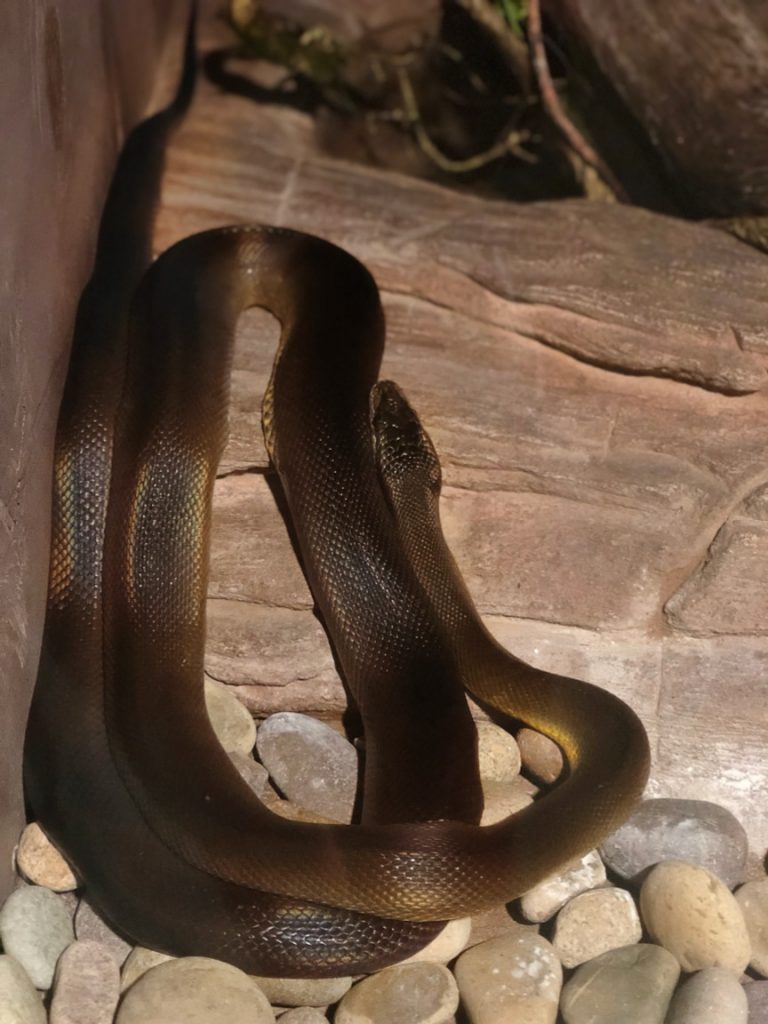 Tashi the Pygmy Freshwater Croc
This little lady is a miniature form of the Freshwater crocodile, referred to as Dwarf or Pygmy due to her being much smaller than the traditional Freshwater species. Tashi was given her name by His Holiness the 14th Dalai Lama of Tibet when he was introduced to her as one of the Top End's most unique and rare reptiles. Now she spends her days relaxing in her pool, often spotted with a turtle catching a ride on her back!

The Fascinating Centralian Knob Tailed Gecko
This funny looking reptile is found in Central Australia, calling the West Macdonnell Ranges home. He spends his days tucked away in rock cracks or piles, only venturing out at night to search for food.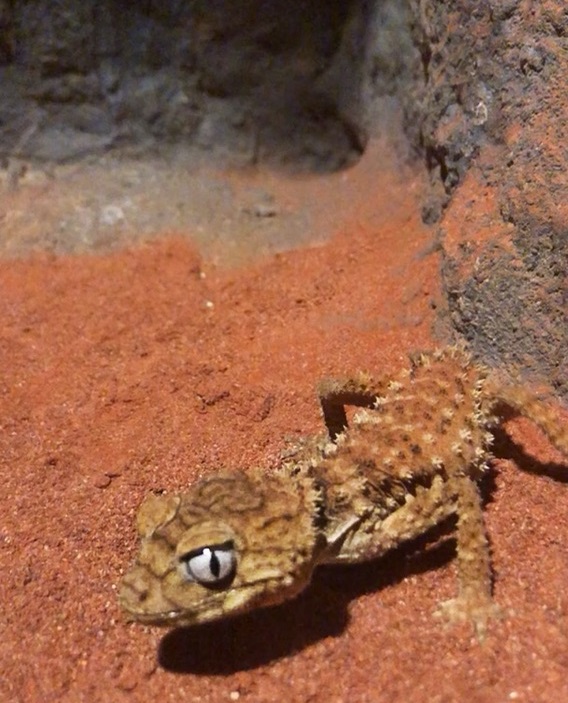 Daryl the Hungry Olive python
Darryl moved to Crocosaurus Cove in 2009 after he was spotted slithering along the streets of Katherine and decided he needed a snack… which turned out to be a 5.8 kg Maltese Terrier dog! Olive Pythons are capable of eating 100% of their own body weight and this particular meal was so large that it left him unable to slither away.  Now Daryl lives the simpler life, with his roommate and fellow Olive python, Carol!
We had to include a photo below of Daryl shortly after his enormous feed. It took him over a week to digest!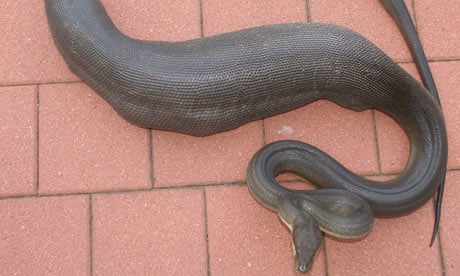 Photograph: Dave Reedy / Barcroft Pacific / Barcroft Media
Our Reptile House is full of so many other fascinating creatures! Discover them all during After Dark, Friday 22nd March from 6-9pm!