10 Things You Can Do These School Holidays at Crocosaurus Cove
The school holidays have arrived! And Crocosaurus Cove is the perfect place to keep the kids entertained. Check out our list of 10 things you can do at Crocosaurus Cove these school holidays:
1. Become a Junior Reptile Ranger
Exclusively offered during the NT School Holidays, our Junior Reptile Ranger program is a fun behind-the-scenes tour designed for kids aged 7-12! Led by our experienced animal handlers, children are introduced to Crocosaurus Cove's cutest critters and learn how to prepare meals and feed them, too!
This is a fantastic program for kids who love animals and have a desire to learn more about the NT's unique wildlife.
Click here for more details on the program, and/or to book!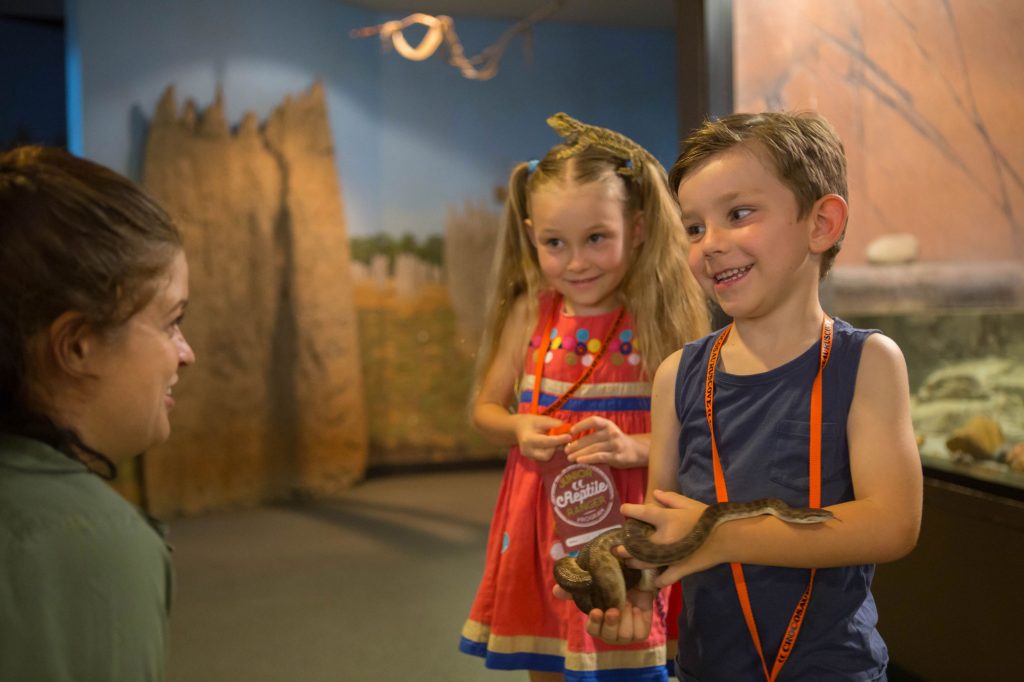 2. Meet our critters
Our reptiles love posing for a snap! Meet our cute critters during our Meet the Reptiles Show, on at 10am and 4pm daily and get that camera ready for an Insta-worthy pic!
Photo courtesy of @teyzark via Instagram.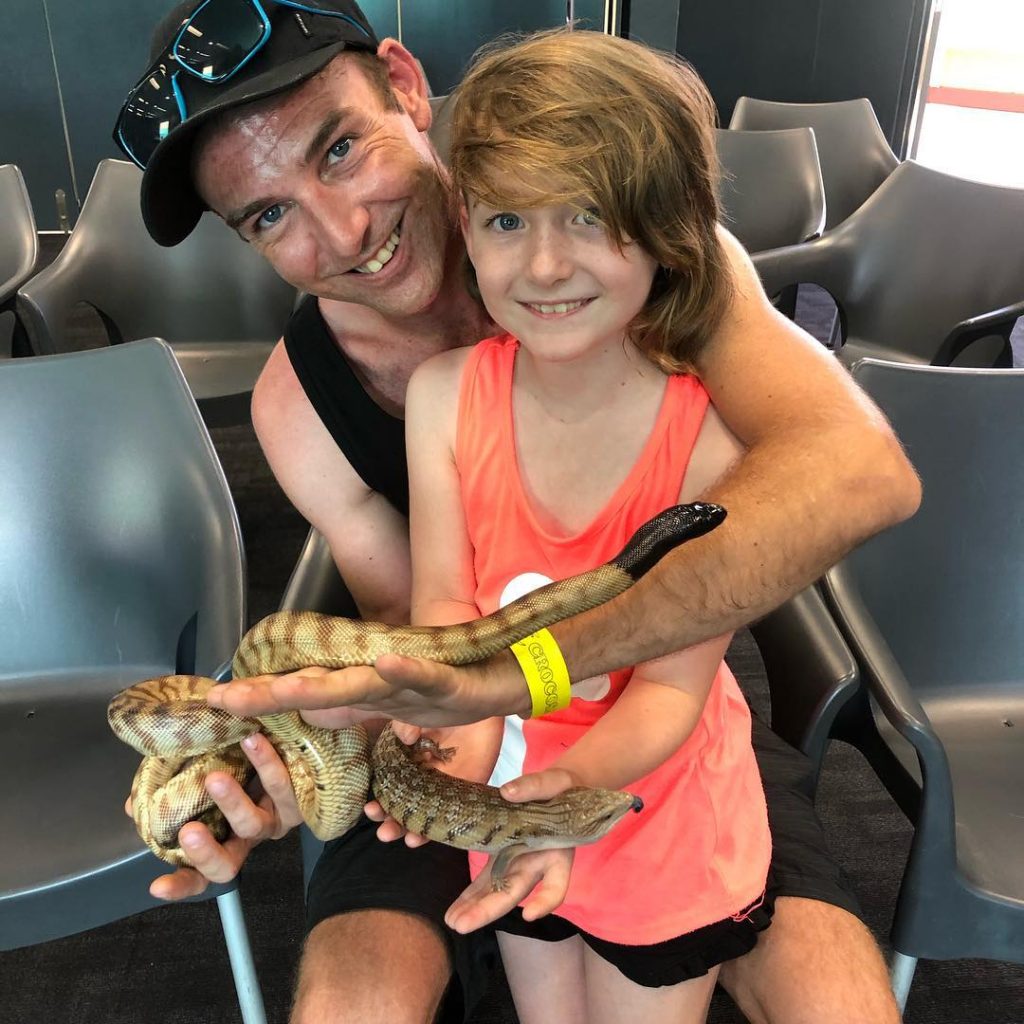 3. Cuddle a croc
What a photo opp! Pick up that iconic "Territory" snap during a photoshoot with Fluffy our baby saltie.
Photo courtesy of @drew.em via Instagram.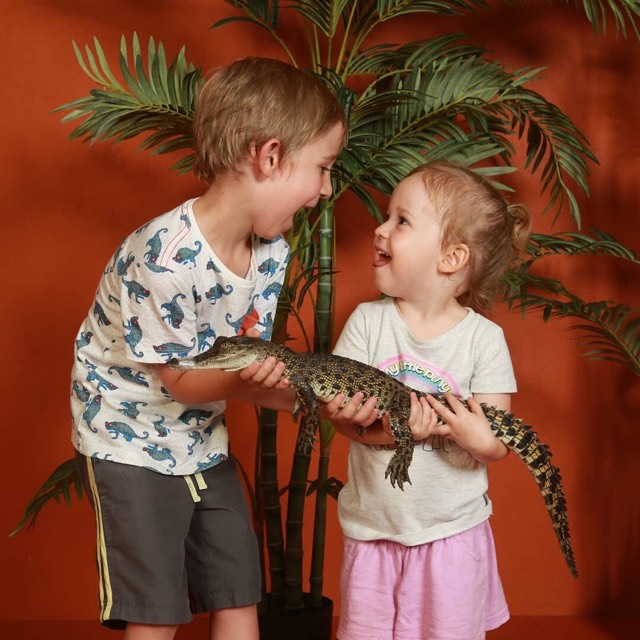 4. Be Amazed
Peer through the windows of our big croc's tanks and admire their size and amazing features! They certainly are beautiful, aren't they? (Ok, maybe a little scary too!)
Photo courtesy of @theycallmeshar via Instagram.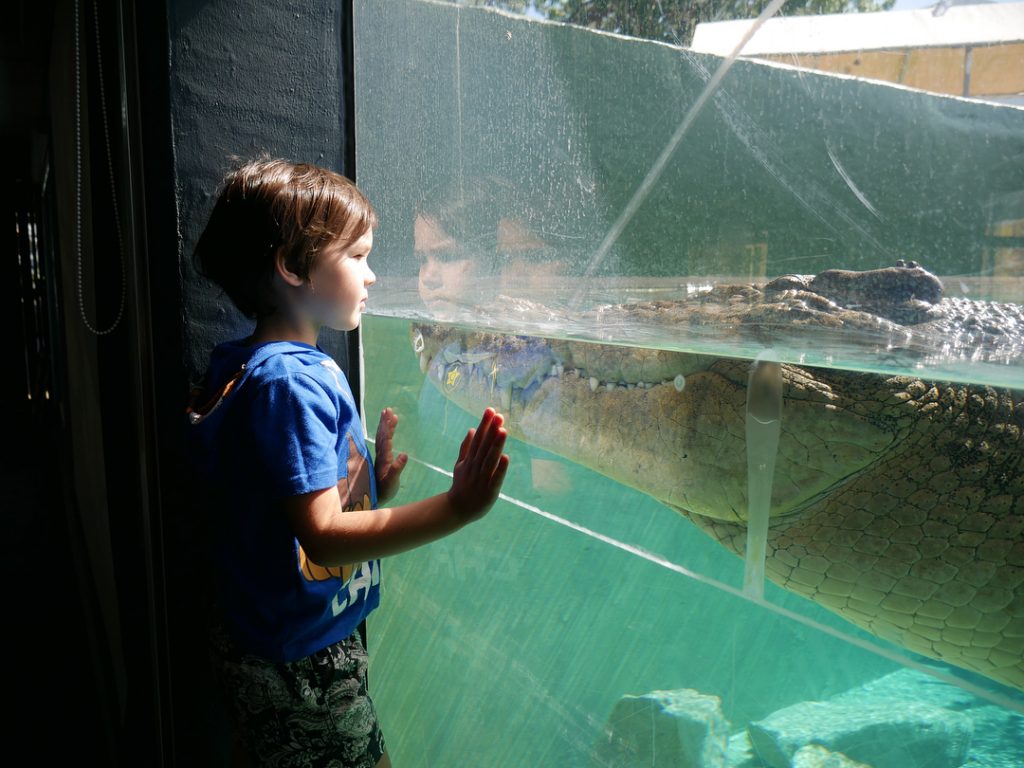 5. Feed a predator
Our Big Croc Feed VIP Experience is the only opportunity in Darwin to feed a 5m + saltie! Our staff will show you the ropes, and teach you how to become the next Dundee! Just kidding… but we will give you the chance feed one of our big crocs yourself. Top off the tour with an intimate look at our Reptile House and you've got your afternoon sorted.
The Big Croc Feed VIP Experience is offered twice daily for ages 4 and up, more info can be found here.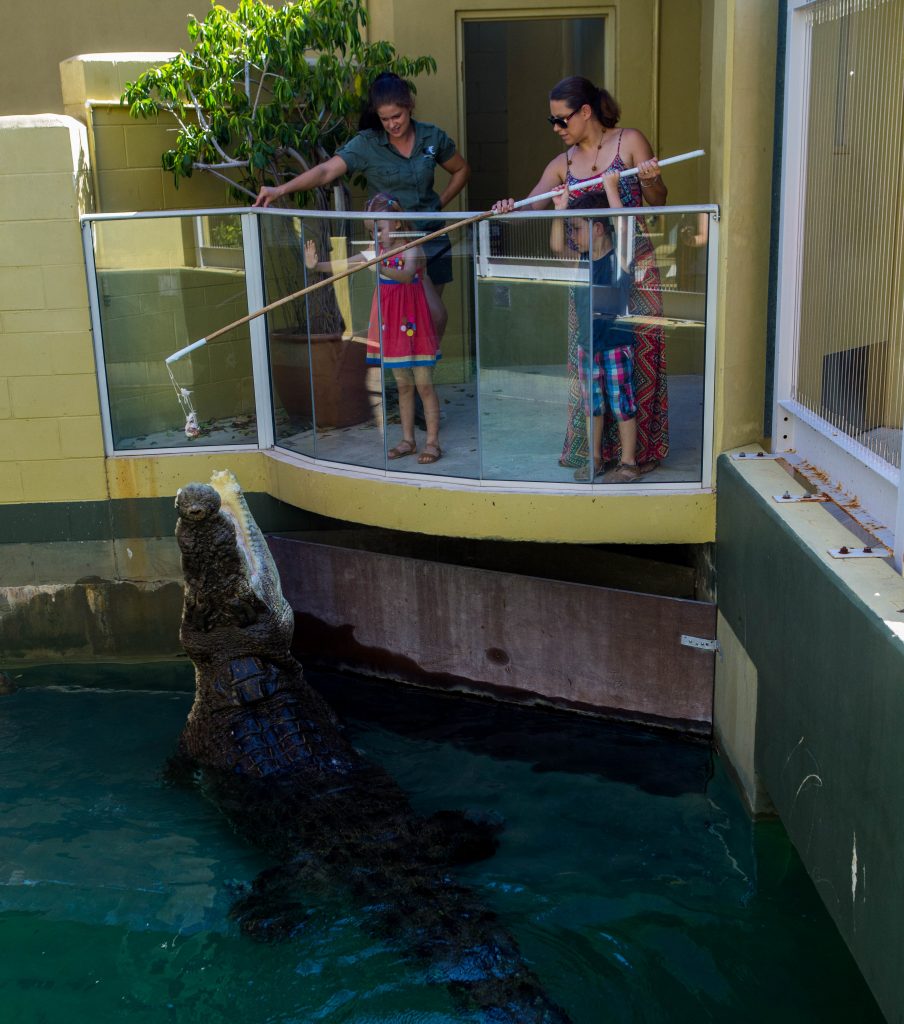 6. Go for a swim
We've got your refreshing dip covered these school holidays!
Our Swim with the Crocs pool is open daily from 9am – 6pm and great way to keep cool. Get up close to our juvenile crocs and have a bit of fun splashing around!
And for the brave big kids (15 +) of course we have the Cage of Death! There's no swimming pool quite like it… who's ready to come eye to eye with a massive saltie? Check out availability here.
Photo courtesy of @boofed17 via Instagram.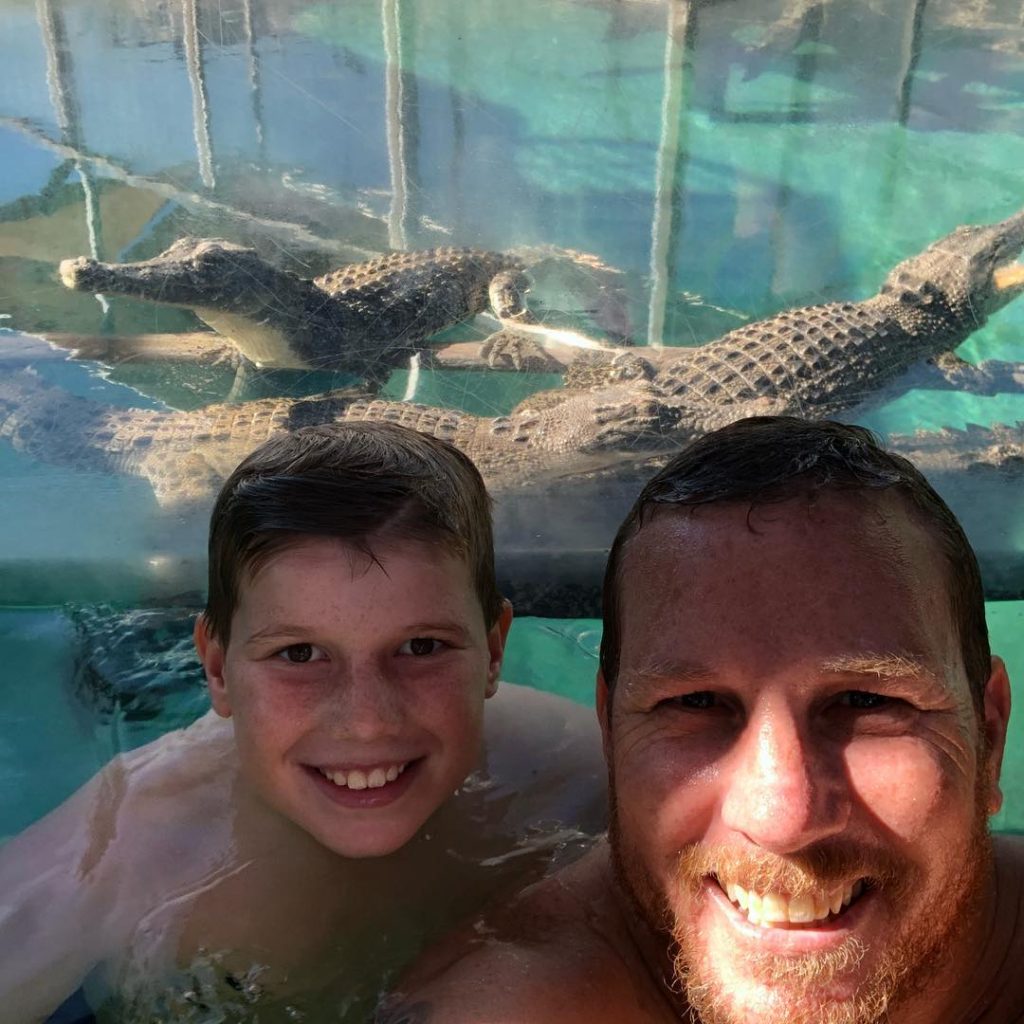 7. Watch a snake go for his snack
Our Snake Feeding Show is on every day at 12:30pm. Hear all about how our slithery friends hunt and watch them enjoy a tasty meal! A fascinating show for every reptile lover.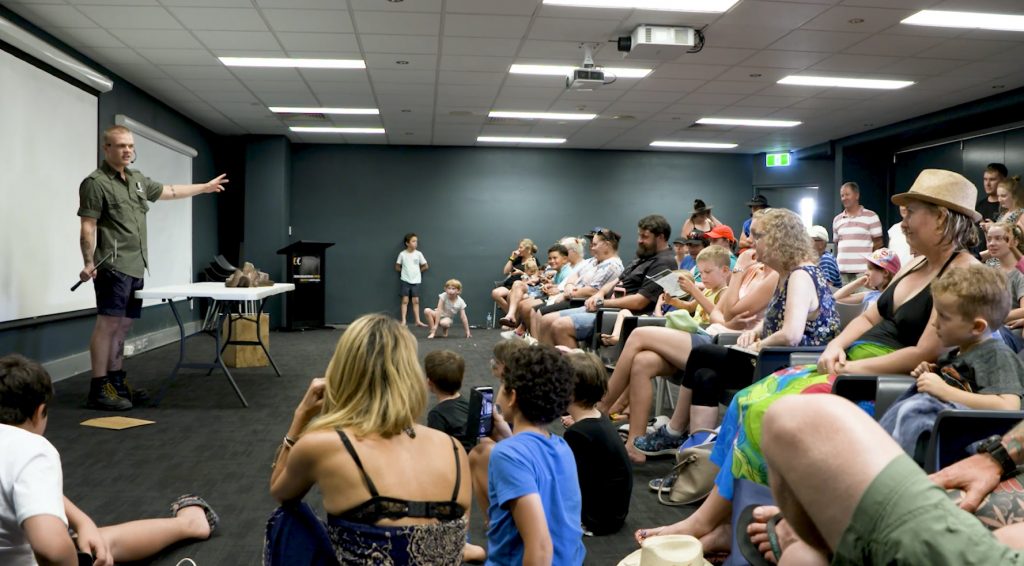 8. Go fishing
… for crocs, that is! Our Fishing For Crocs platform is great fun and open 3 times a day, giving you plenty of opportunity to "catch" a crocodile. Don't get any ideas though… these little guys are staying here with us!
Photo courtesy of @cowboymaclagan via Instagram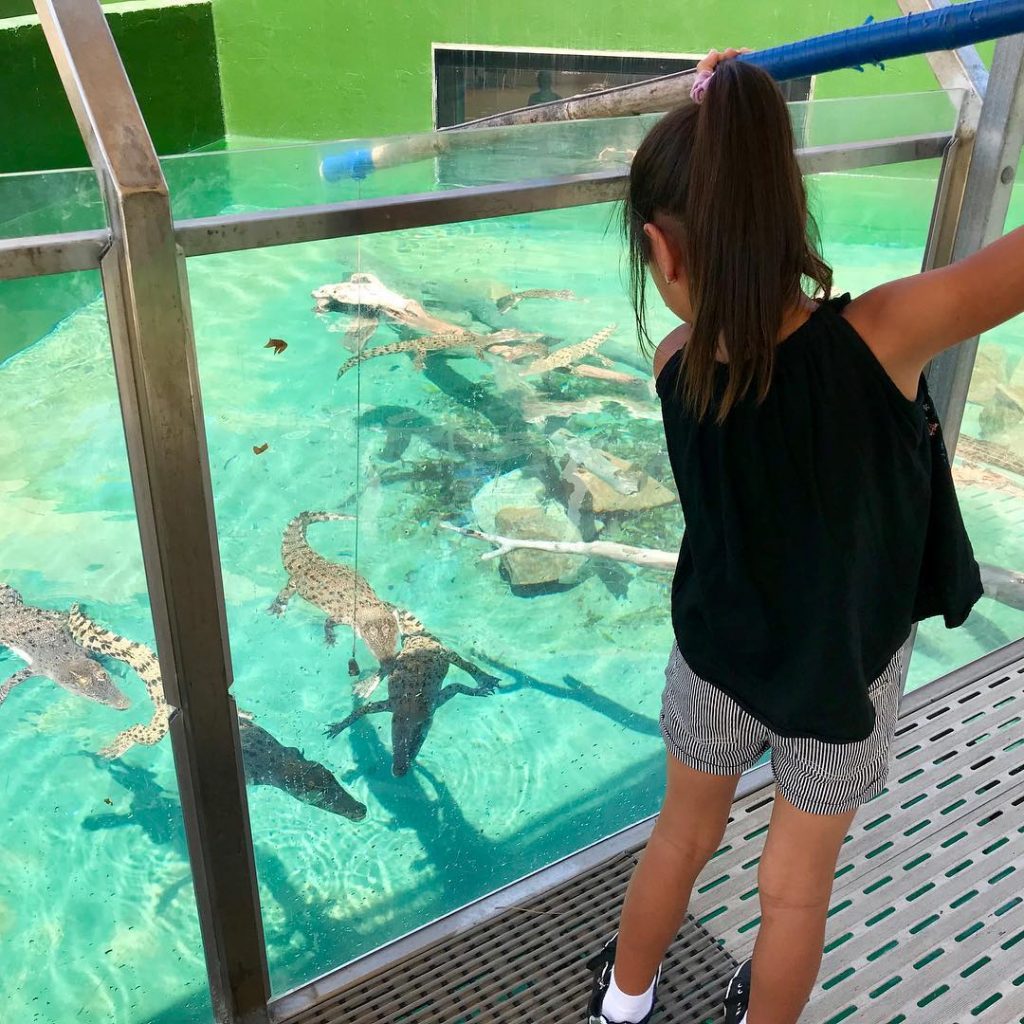 9. Explore our Reptile House
Our reptiles love seeing new faces! Explore the World's Largest Display of Australian Reptiles and fall in love with our cute critters.
Photo courtesy of @nadiacakestar via Instagram.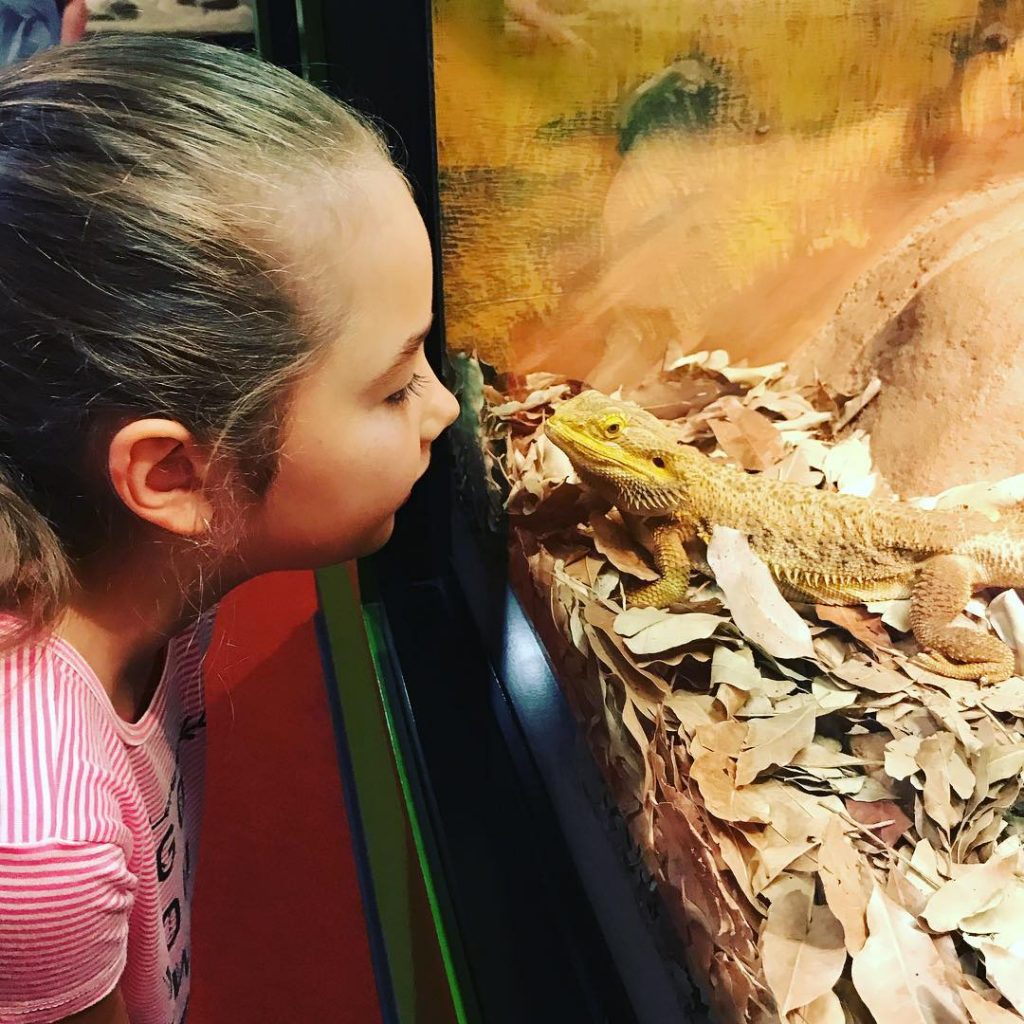 10. Hear our animal's stories
Crocosaurus Cove's Tour Guide App is now available for download on Apple and Android devices. Have fun interacting with 20 audio stations and hear our animal's stories!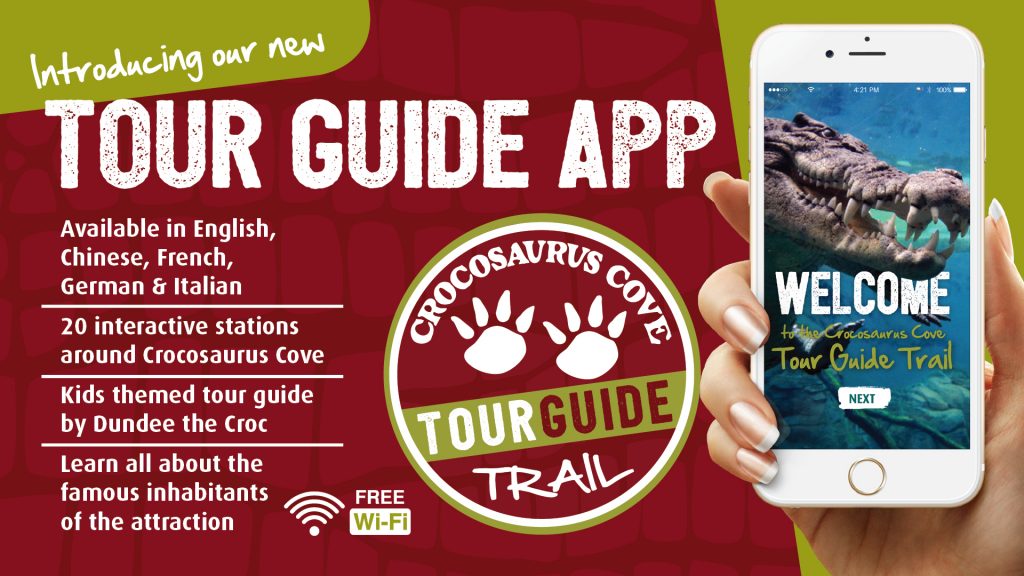 BONUS: Go for a hunt!
These school holidays we've got 5 Easter eggs hidden around the park, along with a few facts about our reptiles! Fill in your worksheet for the chance to win an awesome prize pack.
We can't wait to welcome you and the family to Crocosaurus Cove these school holidays. See you soon!